Welcome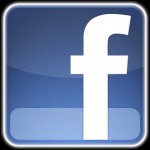 Follow us on FACEBOOK - search nickycorr.com - another great way of keeping up to date with what our horses are doing & where we'll be out competing next!
Check Out - On Board with Zebedee!!
Check Out - The Antler Challenge - Head Cam
Moy Riding School is a family run business, based in Co. Tyrone, N. Ireland, established over 50 years ago. The riding school was originally located in the village of Moy before moving to the quiet, picturesque setting of The Argory, just 5mins outside the village.
A perfect setting for one of Ireland's top equestrian facilities, the centre is home to keen equestrians, the Corr family. Over the past 20 years, the Corr family have competed Irish sport horses - including home bred animals - in many equestrian fields.
Their aim is to produce horses with the ability, attitude and athleticism - which Irish breeding is world renowned for – to succeed in their chosen field